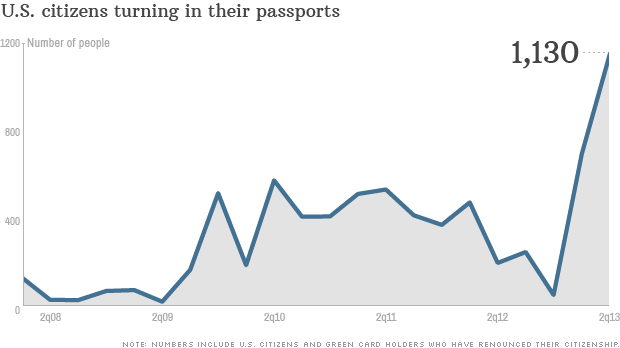 HONG KONG (CNNMoney)
The number of Americans choosing to give up their citizenship has spiked dramatically this year as the government works to implement a new disclosure law aimed at stamping out tax evasion.
Some of the rush may be caused by Americans hoping to avoid the new
disclosure requirements
. Others living abroad say they are giving up their U.S. passport because they are tired of dealing with overly complicated tax filings.